WELCOME TO THE OBJECT CONNECTS WIKI
There are 70 articles on this wiki. You can help out by editing them, but you cannot
About The Show
Hello, my name is PlanetBucket22 (or EpicCDLand2 in the wiki), creator of the camp, Object Crossovers!, and this is Object Connects, where 20 contestants (2 on each group, placed by the host of this show) work together for the chance to win 1,000,000 million dollars (but only one of them will win that).
Click here to learn more about the show: https://object-connects.fandom.com/wiki/Object_Connects
Article Of The Month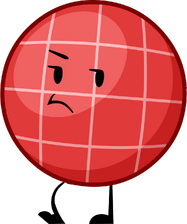 Bocce Ball is a very strange contestant on Object Connects. She's the smartest contestant in the game tie with Thing and the strongest tie with Walky Talky. Because of both Bocce Ball's strength and brain stats are five stars, it seems that she's actually a living, intelligent, tank. However, as strong, wise, intermediate, half eyed closed Bocce can be, inside of her, she's actually the shyest contestant in the game. Every time someone walks and talks to her, she walks away. She rarely speaks to anyone and even if she tries, then she keeps her mouth shut. She's afraid that somebody will get hurt thanks to her brain and brawn.Bocce Ball is a person who can't come out of her shell and always keep drawing of her and everyone she sees as friends secretly.
(read more...)
Polls
Contributing
Here in The Object Connects Wiki, you can edit the pages, but there are some Rules to follow. Swearing, using mature content, vandalizing pages, and deleting pages without express permission will result in a block or ban.
Fandom
Object Connects has fandom of it's very own, but it connects to the The Object Show Community. We don't want the wiki to be cluttered with fanon material. You may upload, however, fanon pictures to your blog or Object Show Fanonpedia.
Blog Post
Blogs
Oh M G like. I have to wait for this stupid show starts. Get on with it already!
See more >
Wiki Activity